Compassionate Dental Care for the Whole Family
Diamond Dental Care is committed to delivering a comfortable and compassionate dental experience for all our friends & neighbors in Diamond Bar and the surrounding area. Educating you is of the utmost importance to us, so that you can take the necessary steps at home and seek preventative care that will save you physical and financial stress years from now.
Comprehensive dental exams and cleanings are recommended once every six months for all patients. These visits help identify any tooth decay or early signs of gum disease or oral cancer through diagnostic x-rays and physical examination. Early detection of these conditions can help ensure effective treatment and prevent permanent damage.
Regular cleanings help keep teeth clean and healthy through thorough exams provided by a certified dental hygienist. A cleaning includes removal of tartar and plaque, which can build up and cause inflammation and disease if left untreated. The teeth are also polished during a cleaning to remove stains and further buildups of plaque that may not be removed during regular tooth brushing.
Good oral health is important regardless of how old you are and as people age, their risk for an oral infection continues to increase. This is in part because, as teeth age, the protective enamel starts to wear away, and it can become easier to get a cavity. The best way to combat this is by brushing and flossing throughout the day in addition to visiting the dentist on a regular basis. We offer flexible appointment times so that you can schedule an appointment around your work or family schedule, making it easier than ever to get your teeth cleaned.
Advanced Dental Technology
Diamond Dental Care has invested in cutting edge technology to give our providers a distinct advantage in diagnosing and treating oral conditions at their earliest stage.
While this may look like an old school panoramic X-ray machine, this device is actually a Cone Beam CT scanner – and this technology provides so much more than just an X-ray. We actually see a 3-D image of your teeth, jawbone, soft tissues, and airway passage from every angle.
While other dentists may need to refer you to out to specialty imaging centers to gain needed insight, which increases your time at appointments and delays treatment, you receive all the imaging you need for safe and accurate diagnosis right here in the office.
At Diamond Dental Care, Dr. Rajul Patel and Dr. Romi Patel practices gentle dentistry and provides teeth cleanings for patients with sensitive teeth. Many adults avoid visiting the dentist because they are concerned that their teeth will hurt or feel worse during the exam or subsequent cleaning. When working with the right dentist, you can feel comfortable regardless of how sensitive your teeth are. We offer a variety of sedation methods so that you don't have to feel anything while getting your dental cleaning and examinations. Whether you need something to relax or direct pain medication, Dr. Rajul Patel and Dr. Romi Patel can create a treatment plan that includes sedation so that you can remain comfortable.
Patient education is important to our practice, so it is important for you to understand the reason that your teeth become sensitive. Often it is due to the enamel on the outside of the teeth wearing away. Enamel can wear away due to age, what you eat and improper oral health care. While brushing with desensitizing toothpaste can help, you should regularly visit us for your cleanings and exam to ensure that your teeth and gums stay healthy. Otherwise, the sensitivity can increase. During your dental exam, let us know about the discomfort you have been feeling so that we can discuss ways to reduce it by using methods such as a fluoride treatment or sealant.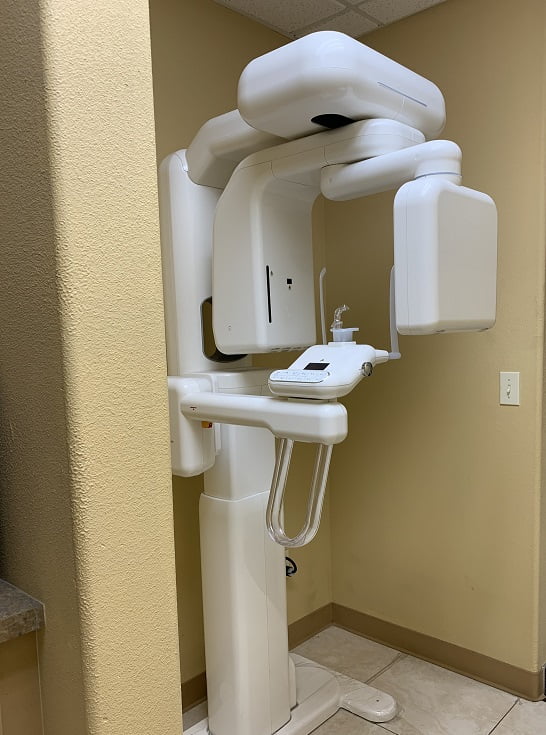 Preventing Dental Emergencies
Regularly scheduled dental cleaning and examinations can help to prevent a dental emergency. Many adults go far too long in between visits to the dentist. As a year or two goes by, infections can develop that can create a painful situation and lead to dental emergencies. For example, a minor cavity can be corrected with minimal discomfort but if the infection spreads into the center of the tooth the dental pulp can become infected and a root canal will become necessary. Fortunately, these types of infections can typically be avoided by scheduling an appointment twice a year with Dr. Rajul Patel and Dr. Romi Patel. It is important to keep in mind that healthy teeth are also less likely to become damaged or injured so by staying in good health; you can prevent teeth from becoming cracked or chipped during an accident.
Redeem your Healthy Heart Report
To redeem your Healthy Heart Report, simply complete the form below.

To take advantage of our special offers
or fill out the online form to