Diamond Dental Care is a local family-owned dental practice serving our friends and neighbors in the surrounding Diamond Bar community. We believe everyone deserves a healthy and beautiful smile.
Since 2001, we have committed to providing our patients with advanced dental care in a warm, caring and professional manner. Our goal is to educate our patients about all of their options so that the can make their own informed decisions to improve their smile, oral health and overall quality of life.
We are conveniently located in Diamond Bar Plaza in the same shopping center as Ross Dress for Less & Sprouts. We are open Monday thru Thursday from 9am to 6pm.
We invite you to take a moment to meet our team: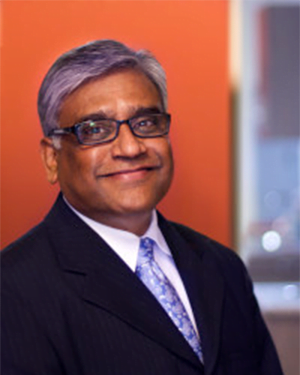 Hello! My name is Dr. Rajul Patel. I would like to welcome you to my dental practice, Diamond Dental Care. I have built my practice to focus on my patients. We have a great team to help deliver a high standard of care to you.
In 1979, I began practicing dentistry in India. Since 2001, I have been practicing dentistry at my Diamond Bar location. I have invested a large amount of time and effort to keep up with modern, advanced dentistry that includes Implants and Invisalign.
At Diamond Dental Care we bring Art and Science together to improve your oral health. We will work with you to find the exact treatment to reach your goals. Please call our office; it would be our pleasure to have you become a part of our dental family.
Hi! My name is Dr. Romi Patel and I'm excited to have joined the practice my father, Dr. Rajul Patel, founded in 2001. Since June of 2020, after completing dental school, I have enjoyed getting to know our patients and applying my skills and energy as a young and fully credentialed dentist and look forward to helping our patients and our growing our practice in the Diamond Bar community and surrounding towns of Walnut, Philip Ranch, Chino Hill and Pomona. My goal is to use my knowledge and expertise to meet the needs and serve more patients as we expand our capabilities and patient offerings.
Santosh Sundaresan, BDS, DDS
Associate Professor of Clinical Dentistry at University of Southern California (USC)
Over the years in my capacity as a dentist instructing other dentists, as well as providing dental care in a wide variety of settings, I have come to realize that what I really enjoy is working with patients to solve more complex dental and cosmetic challenges who require either full mouth rehabilitation for functional and health reasons or who want a full Smile Makeover for lifestyle or cosmetic reasons. What makes me happy is to serve our patients so they can achieve the smile of their dreams.
After completing my DMD degree, I continued on and received Advanced Education in Periodontics and Implant Surgery. Comprehensive patient care and providing patients with variety of treatment options very is important, and I strive to bring this approach to all my patients.
Hello everyone, my name is Bryana and I've been working in customer care since 2016 and I've been with Diamond Dental Care since July 2020. A few things about me is, I have a dog named Yogurt who takes up all of my time, and I like to bake!
Hi, my name is Alona. I have been working in the dental field since 2006. I enjoy meeting patients and their families, and assisting them with their financial and insurance needs. Please feel free to contact me with any questions or concerns. I would be happy to help!
To take advantage of our special offers
or fill out the online form to